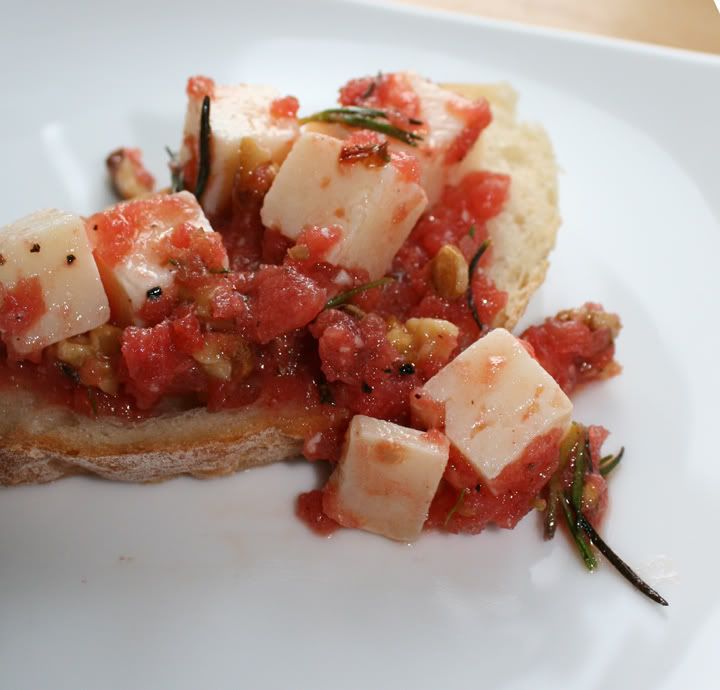 I was at BJ's warehouse last week. I happened to be walking past the cheese section and saw a huge brick of manchego cheese. I was surprised to see manchego in their cheese selection. I was also surprised to see the price. It cost less than $12.00. I checked - it was made in Spain. Good enough, that cheese was sold!
Is Manchego Tomato Salad a poker dish? I didn't think it was, but I needed to bring something and I had all the ingredients, so I did. I served it with a fresh loaf of good French crusty bread (Nashoba Bakeries). And much to my surprise, my double batch all but disappeared at the hands of the six or so very masculine poker players!
And what surprised me even more is that Joe was one of them! When I first made this dish, he didn't touch it. I thought that the fresh tomatoes and the walnuts were a deal breaker! I feel very good now that my man liked my food.


Here's the recipe
.