My friend, Maureen, and I took a ride out to Amherst and then Northampton, Massachusetts today. The towns are in an area known for its five-college system: Smith, Amherst College, University of Massachusetts (my alma mater and the wonderful place where I met Joe), Mount Holyoke, and Hampshire College.

Amherst and Northampton are great places to visit in the summer. Why, do you ask? There are no crowds. You don't have to drive around endlessly looking for parking (especially in Northampton), and you can walk right into a restaurant and be served! Perhaps the only thing that isn't great is the lack of good people-watching. But it's good enough in my book.

It's been a while since I last walked up and down the streets of Amherst. I saw some old hang-outs and found a new, cool place to eat with a funky name:
Bistro 63 at the Monkey Bar
. It's right on the main drag in town, 63 North Pleasant Street. For anyone familiar with Amherst center, it's across the street from CVS and next to Judy's (not a favorite of mine).

This was the beautiful dining area as you walk into the restaurant. There's a bar on the other side of the room. I loved the blue mosaic tile.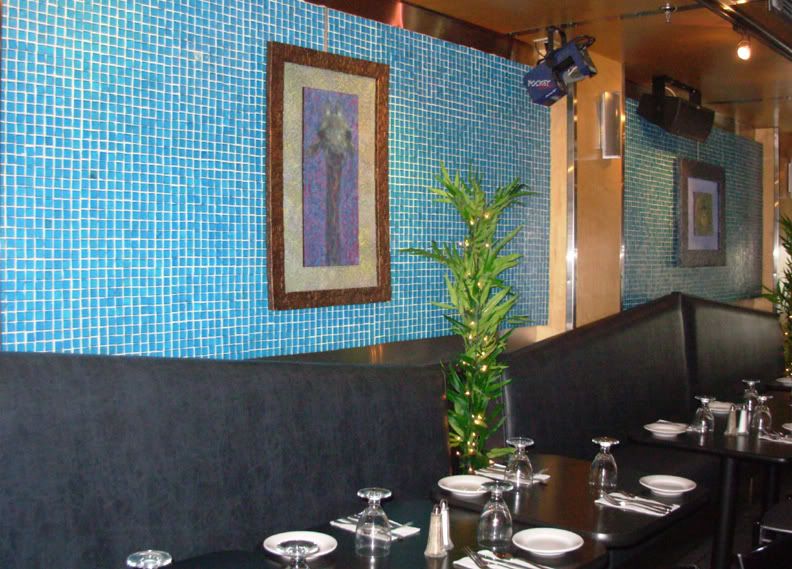 But it was a perfect day outside, so when asked for our preference, we chose outside.

We were led down a hallway and past this next dining area (which I think is for functions during the day, and perhaps dancing at times):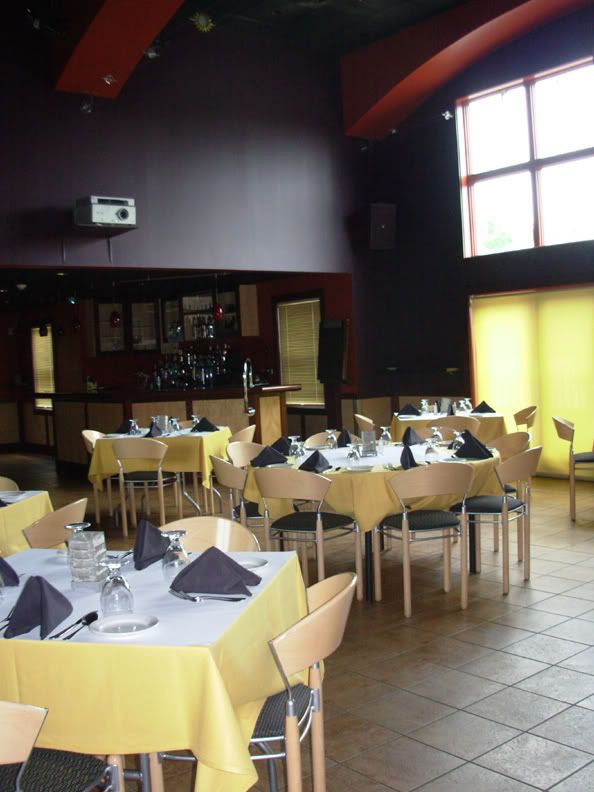 Then we reached the beautiful covered porch area outside.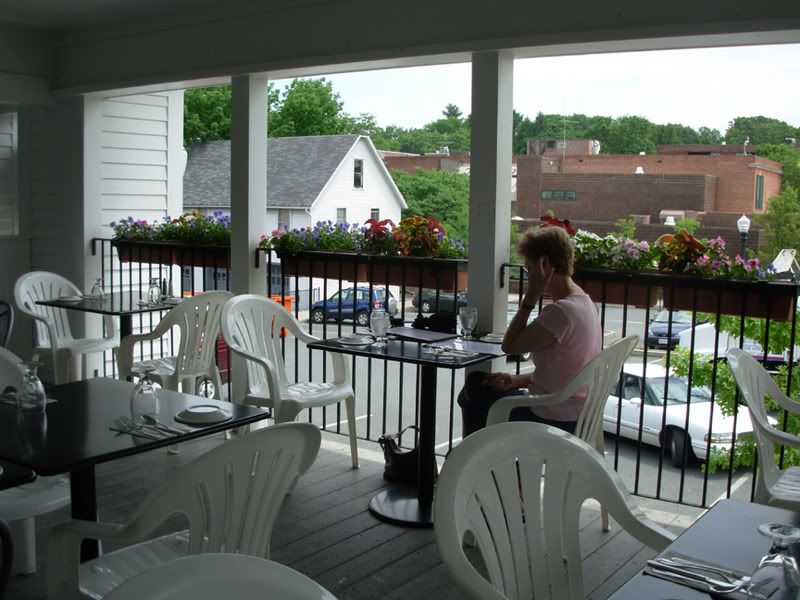 The menu had a good variety of dishes - especially for lunch. One of the specials was something that I see on their dinner menu online, and it is what I got for $13.95.
Seared Ahi - sushi grade blackened Tuna with vegetable slaw and Tofu Spring Roll with Dipping sauces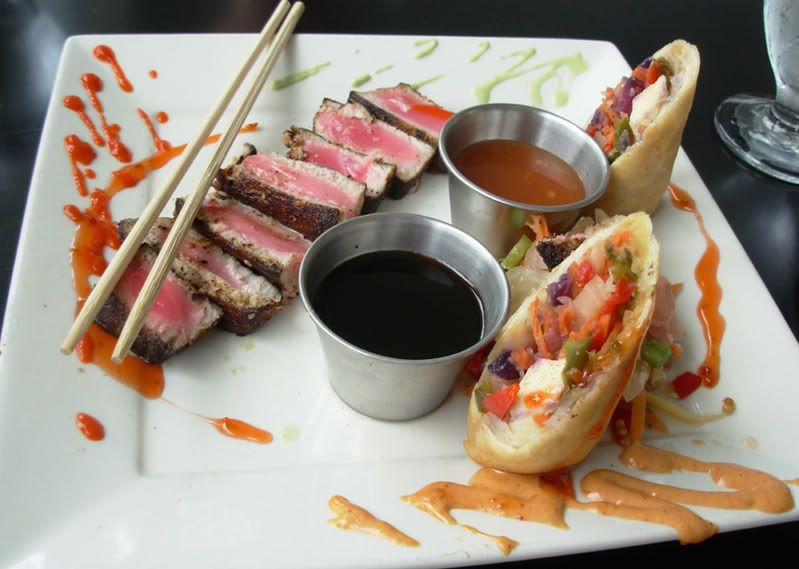 Here's a different view (but missing one piece of tuna!):
Now, that's a thing of beauty! And the taste was equal to the presentation. It was totally delicious, and I'd go back any day just to get it again.
I didn't want to intrude on Maureen's lunch so I have no pictures. But her fish sandwich with fries looked really tasty! It must have been a special because I don't see it on the menu.
There was another item I couldn't resist getting, but I knew I didn't have room for it, so I got it to go:
Lobster Corn Chowder - Creamy New England Classic, with red bliss potatoes, bacon, corn and fresh thyme.
The cup was only 2.95 and as you can see, it was a substantial amount. And it tastes fantastic! Dieters beware! It's loaded with cream.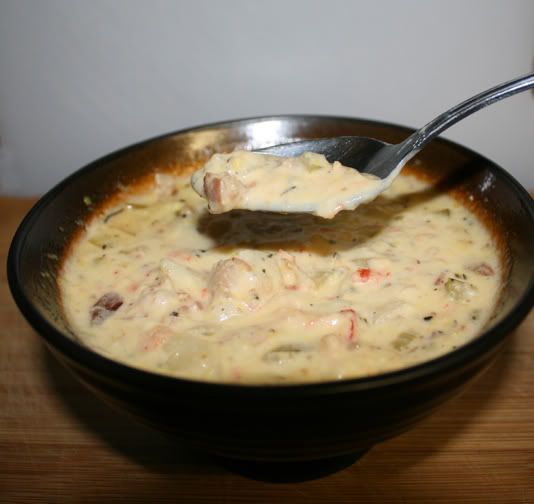 I am going to have to find a friend to bring to the Monkey Bar as soon as possible. That was good stuff!