I recently was reminded of one of my favorite toys from my childhood. It was a Lite Brite. Light Brite was a creative toy where you put colored pegs into a board, perhaps following a pattern. The board was black and was lit from behind. So when you looked at it with the lights off, it was colorful and Christmas-tree-like.
My happy Lite Brite memories shot me out of the gate to decorating for the holidays.
Not wanting to wait several weeks so that a freshly cut real tree wouldn't dry out, I bit the bullet and splurged on a beautiful faux tree at one of my favorite stores. I also got a few little goodies for my babies to express their good cheer as well.

As soon as I cleared off the dining room table, I ran downstairs to dig out the boxes of ornaments, lights, figurines and other items. Then I got right to work. Here's the tree: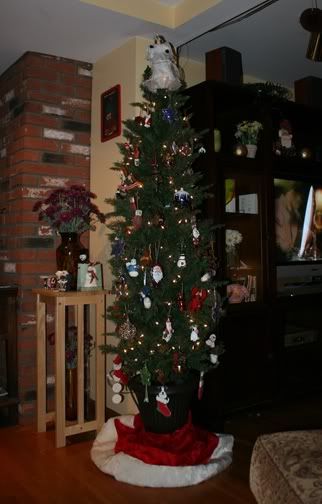 Then, up when the lights. It's so warm and cozy in here and I'm full of peacefulness looking at my adult-style Lite Brite.


Getting back to the goodies for my boys, here's Petey to wish you all some happy holidays!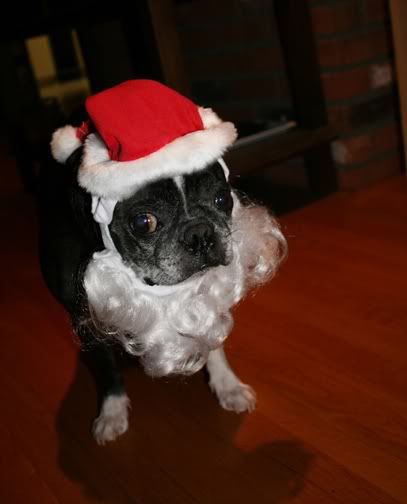 And Elvis likes the tree too! He's having happy puppy dreams.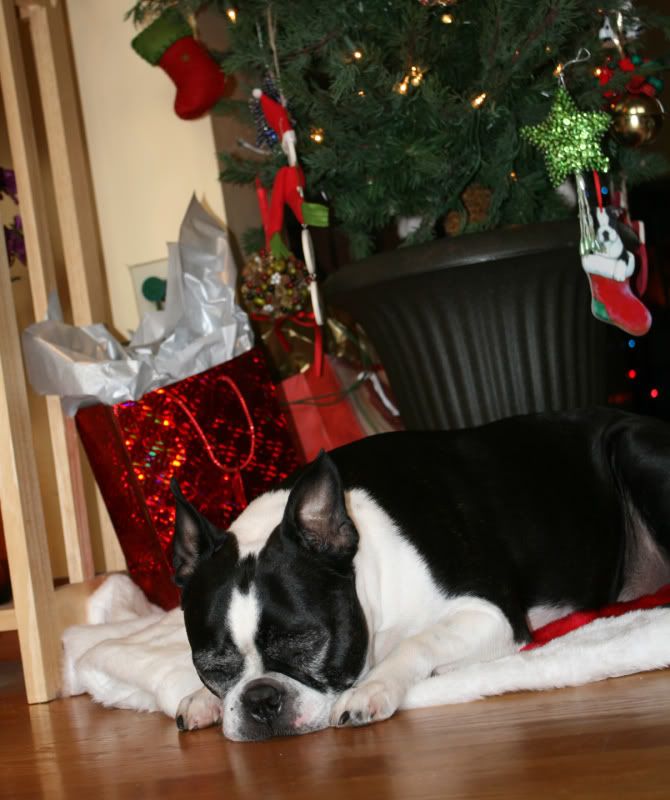 May you all share in the warmth of the season!