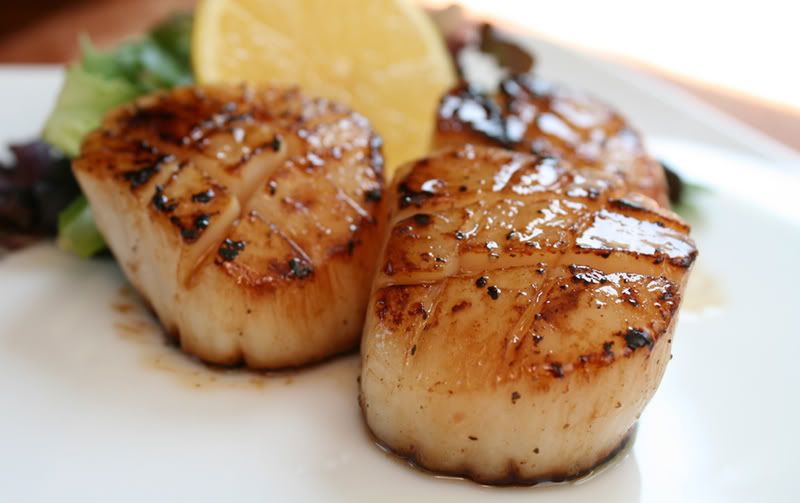 This recipe came from a failed cedar-planked salmon experiment I had last week. The marinade was originally for grilled salmon on a cedar plank.
I liked the combination of flavors in the marinade, so I decided to try it with scallops. First, I tried it on a wood plank. I really disliked the taste of the wood planks. Maybe it was the type of wood I had. I was surprised because I've had wood-grilled scallops before, and I've liked them.
Next, I made the scallops without the wood planks. That's much better! The scallops are sweet and tender. The syrup and the bourbon combine and create pure deliciousness with the scallops. This recipe gets a big thumbs-up!
Bourbon-Maple Scallops
1 pound of fresh sea scallops
1/4 cup Bourbon

1/4 cup grade B maple syrup
2 Tbs olive oil
salt
pepper
Lightly score the tops and bottoms of the scallops with a crosshatch pattern (a slanted tic-tac-toe board). Only let the knife go through the surface slightly.
Whisk the liquids and seasonings together. Add the scallops and let them marinate
in the liquid for 15-30 minutes. Saute on a medium-high flame for 2-3 minute per side. Try to only turn over once.
Drizzle the pan juices over the top and serve.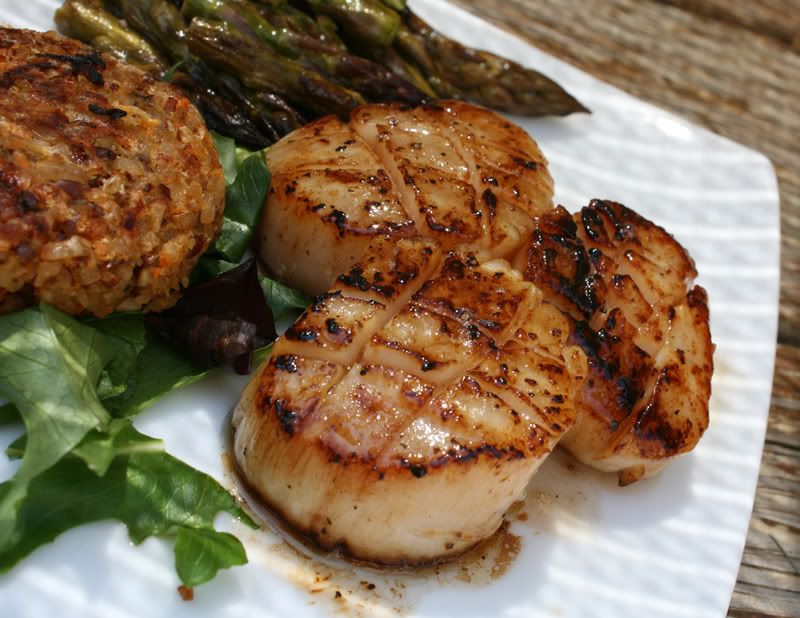 <