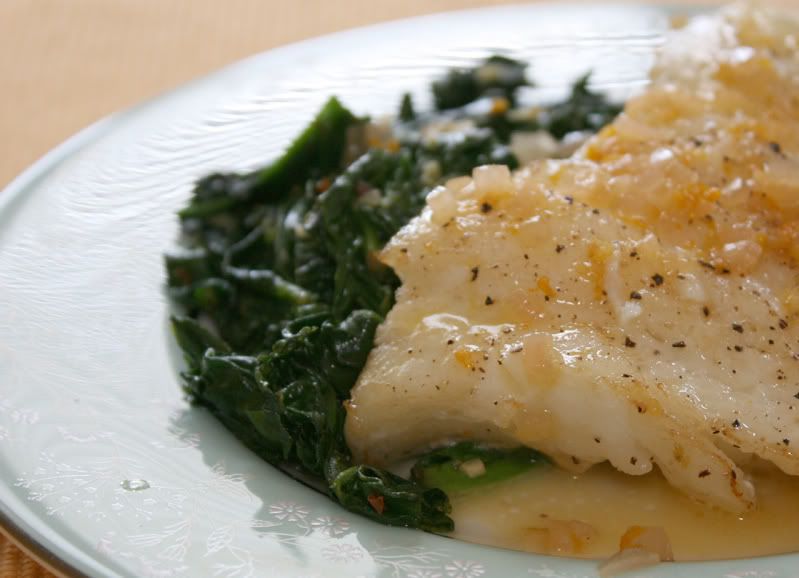 pictured above with Chilean Sea Bass with Citrus Butter Sauce
Spinach cooks down a lot! Don't worry about what looks like too much spinach. You'll be left with almost nothing.


Ingredients:
One bag spinach
one large clove garlic, finely minced
1-2 Tablespoons extra virgin olive oil
salt and pepper, to taste
red pepper flakes, to taste

Remove and discard the large stems from the spinach. Dry off with paper towels.

Heat the oil in a pan. Once heated, add the spinach, salt and pepper. Stir around with a spatula.

This is about 1/4 of the bag of spinach as it enters the pan:

As it cooks down, add the garlic and red pepper flakes. Continue to stir around with a spatula as it cooks.
It will cook down a lot. This was the little clump of cooked spinach that was left:
It was just enough for one serving.