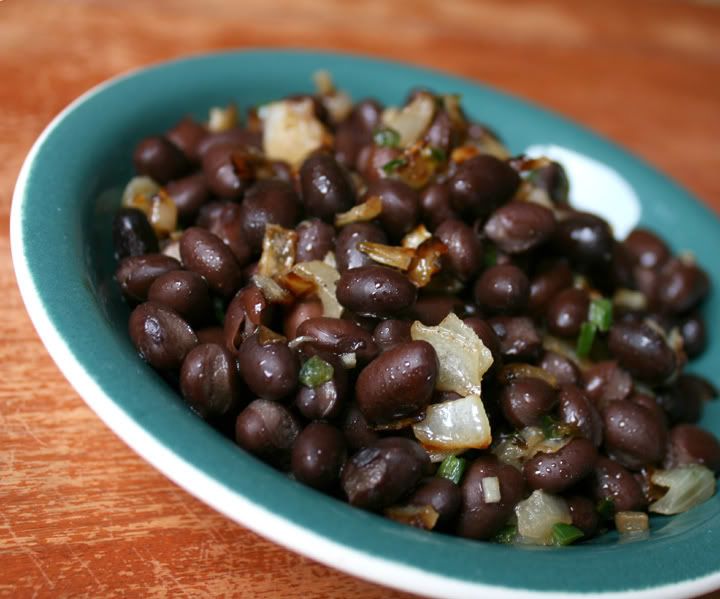 This is a great, fast side dish for any meal. The Sazón Liquido adds a great flavor with just a small amount. If you like heat, either add more jalapeño or don't remove all the seeds like I did.
Quick Black Beans

1 cup chopped onion
1-2 Tbs. vegetable oil
1 jalapeño pepper, seeded and minced
1 large clove garlic, minced
salt and pepper to taste
1 15 oz can black beans, drained and rinsed
1 Tbs. Goya Sazón Liquido

Heat the oil in a nonstick pan. Add the onion and sauté ¾ of the way. Then add the garlic and jalapeño. Sauté till the mixture is to the color and consistency that you prefer. I prefer mine well-sautéed with nice color and carmelization.
Add the drained and rinsed beans and the Sazón Liquido. Heat and serve.