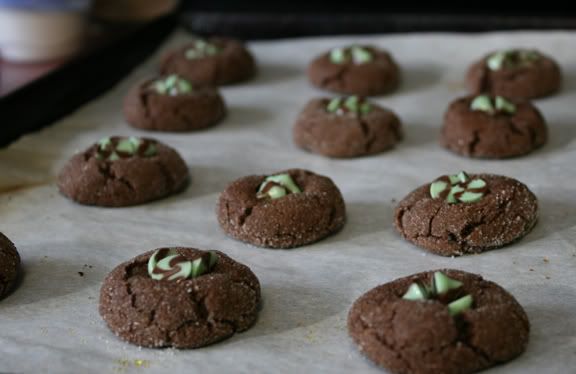 Okay, time is running out to get all of our Christmas-cookie baking done. But in case you are still looking for something festive, easy, and yummy, I'm posting this now.

This recipe is from the Land O Lakes Web site. Click here to see it. I made one slight modification. I added 1/2 teaspoon mint extract to the dough. Then, the chips I put on top were mint-flavored. I got them at Ocean State Job Lot just yesterday.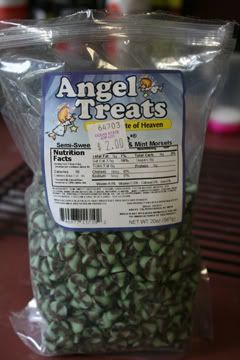 They are made by Nestle and they are pretty tasty too. In fact, they exceeded my expectations.

Other than adding the mint extract, I followed the directions exactly. But I do have two recommendations:
Make them a little on the small side. They tend to be more plump that way.

Undercook

them just slightly. They are done when they begin to crack.
This batch was neither undercooked nor overcooked: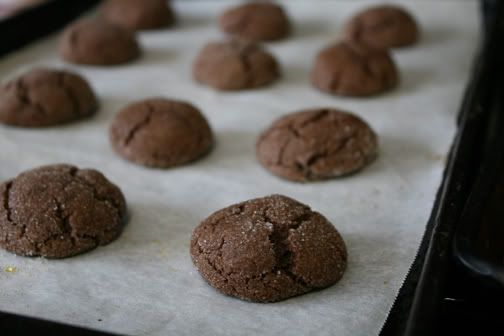 Oh, and one last thing...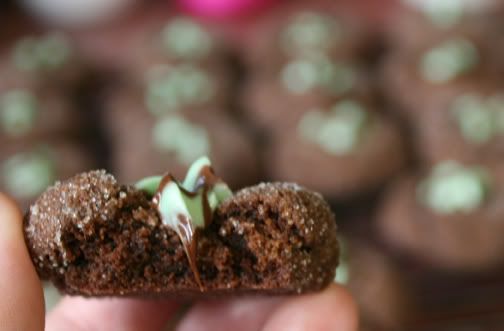 if you can enjoy them warm, they are the best! Just look at that melted morsel on the top of my cookie! That was a treat indeed!