Shitake mushrooms give fantastic flavor to Chinese food. But they can be either hard to find or expensive. The solution? Dried shitake mushrooms!

Dried shitake mushrooms are a great deal. First of all, they seem to last forever if you don't use them. I'm not exaggerating when I say that the shitake mushrooms I just used in my Orange-Soy Glazed Tofu dish were probably over five years old. And they were no worse than they were the day I bought them.

But not only are they good for how ever long you store them, but they are good for your budget. If you have an Asian food market near you, you'll see what a great deal they are. But if you don't have an Asian market, or if you feel intimidated to go in, you can buy them online. I did a search on Amazon.com and found numerous good deals on dried shitake mushrooms.

This is what they will look like:



To use them, you have to rehydrate them. Put them in a bowl or plastic container and
add boiling water - enough to cover them.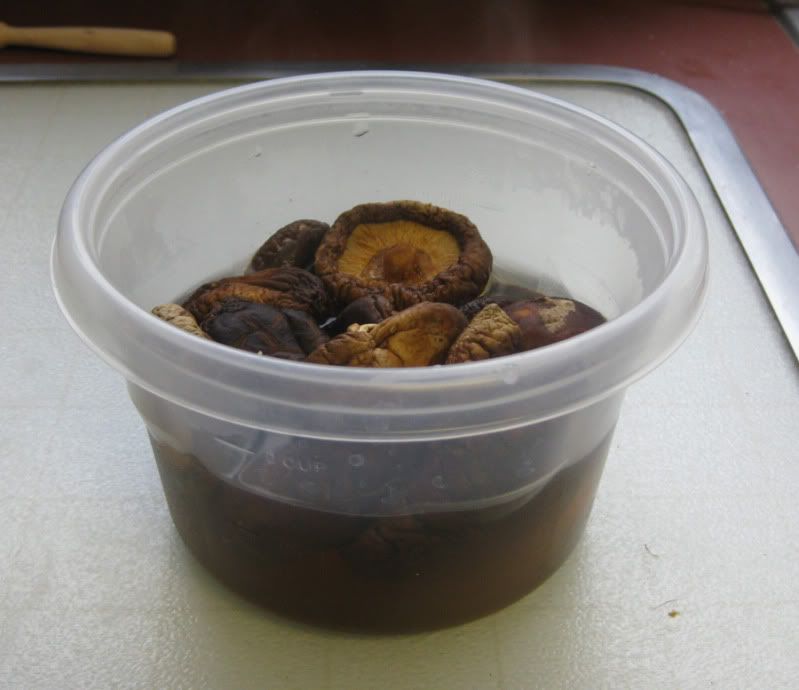 Then, you have to push the mushrooms down with something so they are submerged. I used a smaller lid and it fit perfectly so that I didn't have to weigh the lid down with something.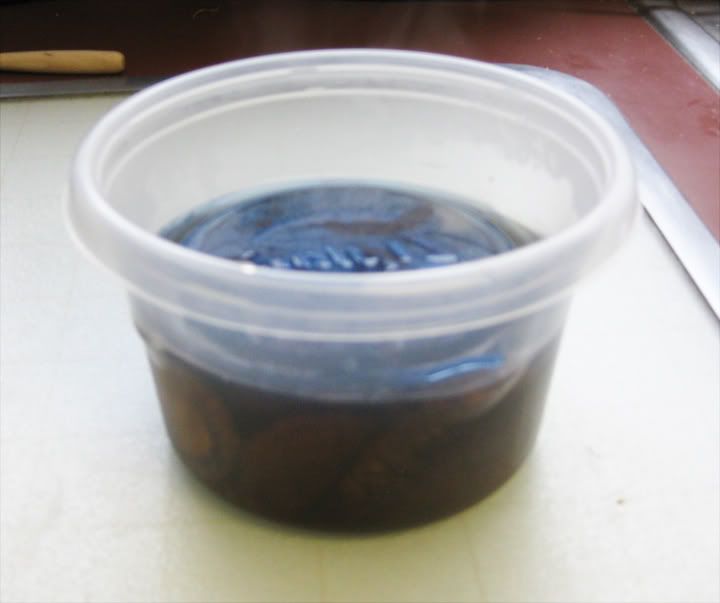 But chances are you'll have to put something on top of the lid to hold it down and keep the mushrooms submerged.
Then cover the bowl or container to keep the water good and hot.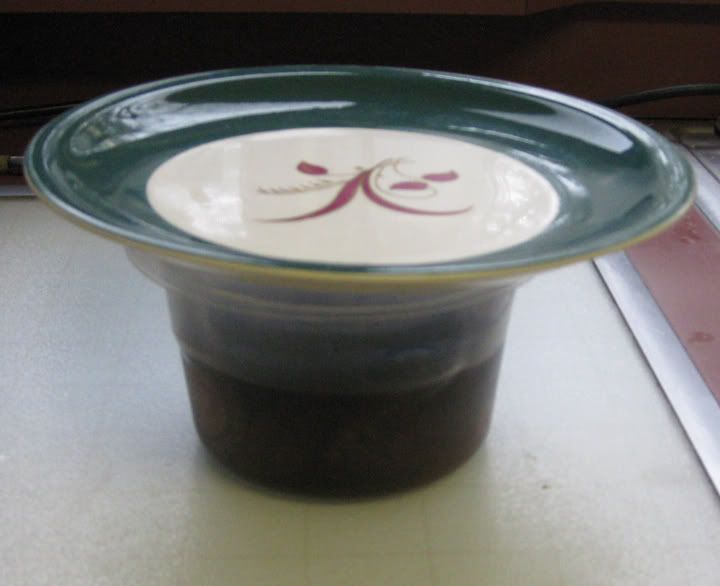 In about 15 minutes, the mushrooms will be ready.