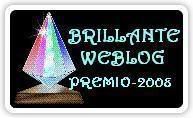 It's a really special feeling to know that someone who you admire and have high regard for feels the same way about you. I thank you,
Teresa, at
Mexican-American Border Cooking
for this beautiful award. I am most flattered and will proudly display this award for all to see!
I shall now do the honor of passing it along to five admirable food bloggers:
Elle at
Elle's New England Kitchen
- What an awesome blog by someone who inspires me. She cooks, she bakes, and she takes the time to contribute greatly to the food blogger community.
Ben at
What's Cooking
? - Ben's recipe repertoire is delicious. While he specializes in Mexican cooking, he ventures into other realms also, including baking! Ben Co-hosted the Daring Bakers braided Danish Bread event last month. Portions of Ben's blog are also available in Spanish.
Meeta at
What's for Lunch Honey?
- I just "met" Meeta and I am so impressed with her beautiful blog, her photography, and her fine recipes.
Jenn at
The Left Over Queen
hostess of the
Left Over Queen Forum / Foodie BlogRoll
. Jenn, I am in complete awe of all you do: cook, bake, blog, run a forum, promote the blogs of others, write, travel, and teach others. You are amazing. I thank you for welcoming me and all the food bloggers of the world into your community.
Dave at
Dave's Cupboard
- Dave's cupboard is a fun site to visit. He posts recipes and a lot of stories and thoughts about food products, local foods and food-based attractions. He has a way with words and I really enjoy reading his informative and thoughtful posts.